Tutoria EAD e Cursos Semi-presencias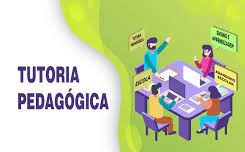 A tutoria tem como objetivo principal melhorar o aproveitamento do estudante em relação às disciplinas abordadas. Para tanto, ele emprega técnicas de customização do ensino que partem do nível de conhecimento e das dificuldades do estudante. A tutoria ocorre uma vez por semana, sempre no mesmo horário, dando possibilidade do aluno esclarecer dúvidas ao vivo com seu professor.
Horário de atendimento: Todas quartas-feiras das 19:00hs as 22:00hs
Responsável pelo departamento: Professores Marlon e Marina
You are not allowed to enter the chat room.